THE LOCAL AREA PRESENTS IDEAL CONDITIONS,
HAVING ALWAYS BEEN LINKED TO WINE PRODUCTION.
Corte Rugolin has its headquarters in the heart of the Valpolicella Classica, a diverse and rich territory located North of Verona and nestled between Lake Garda and the Lessini mountains. The combination of the breeze coming from the lake and the fresh air of the mountains has always created the optimal conditions for cultivating top-quality grapes.

Nowadays, like in the past, the hilly landscape of Valpolicella is dominated by the outlines of the vineyards. Among these—on soils that are rich in clay and limestone—is Corte Rugolin's 13-hectare estate, of which 8 hectares are our own and 5 are on a lease, spread out in the five municipalities of the Valpolicella Classica.

Specifically, Corte Rugolin has three cru: Conca d'oro, which includes vineyards that are nearly 35 years old, is located on the hills of San Giorgio, in the municipality of Sant'Ambrogio di Valpolicella; Chevalier, with vineyards that are approximately 25 years old, located on the hills of Valgatara, in the municipality of Marano di Valpolicella; and lastly, Monte Danieli, with vines that are approximately 50 years old, located on the hills of Castelrotto, in San Pietro in Cariano.

In the last few years, the company has started to renew the vineyards, choosing native varieties that were being lost and focusing on reducing the quantity of clusters of grapes that are produced, in order to increase quality.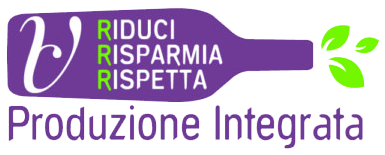 OUR COMMITMENT:
WORKING WITH NATURE.
Nature is not just the background to our lives. Nature is the air we breathe, the food we eat, the fountain of our wellbeing. That's why Corte Rugolin's commitment is to reduce the impact of our activity, both towards nature and towards people. We adhere to the guidelines of the 'Riduci Risparmia Rispetta' project (Reduce, Save, Respect) by the Consortium for the Tutelage of Valpolicella DOC Wines, and our wines are produced from grapes that are grown, whenever possible, following practices of integrated management: we work with nature, rather than against it, promoting the biodiversity of our vineyards, looking to transform them into a self-regulating ecosystem able to fight problems by itself, thus reducing the need for artificial chemical products.

Our respect for the environment goes hand in hand with our safeguarding of the health and safety of those who work in the vineyard, those who live in these predominantly winemaking areas and of the ever-increasing number of wine-loving tourists that come to visit our production area.